Your one stop shop for cloth nappies & accessories
Welcome to Kingdom of Fluff!
**

NO OVERSEAS SHIPPING, SORRY

**
Inside you will find a vast selection of re-usable cloth nappies and accessories, from simple low-cost nappies to luxury embroidered nappies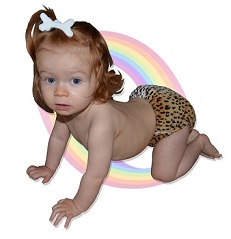 New to cloth nappies?
Not sure where to start?
Don't worry.
Our goal is to provide a re-usable nappy system to suit all tastes and budgets.
Why use cloth nappies?
Cloth nappies are:
kinder to baby
kinder to the environment
kinder to your pocket
For further information, have a look at our Cloth Nappy Advice page
OPERATIONAL UPDATE AND COVID-19
We are open for orders as usual, however please note that we are running a reduced service.
We are lucky enough to be able to fully work from home, and have adjusted our working practices to make sure that safety is our priority.
Stock storage and packing areas are regularly cleaned and sanitised, with lots of hand-washing in between too.
In order to reduce contact, we are dispatching orders just twice a week for now: on a Tuesday morning and Friday morning. The cut-off for these dispatch dates at the moment is 12.00noon on the day before. This is to make sure we can get through the backlog of orders and have everybody's fluffy goods out in time.
Unfortunately, due to an increased workload, we are no longer able to make changes to orders once they have been received. This is to cut down on admin time, and will allow us to be able to keep to our current dispatch times. Need to add something on to your order? As long as your order is not yet packed, we can add on anything you like. Please take a look here for further information.
We are unable to ship overseas at the moment, and unfortunately we don't know when this will change, as it fully depends on how the Covid-19 situation evolves across the world in the next few weeks. We don't expect this to change before end June 2020.
We would like to take this opportunity to send a heartfelt thanks to each and every one of our customers, suppliers and fans for your ongoing support and kindness during these challenging times. It is very much appreciated.


* DELIVERY NOT YET ARRIVED?
If you have an outstanding order which has not arrived yet, it's likely just taking a little longer due to staffing issues and increased demand on our postal services. We would ask that you allow at least 10 working days for standard mail, or 6 working days for express mail. If you are in a hurry for your order, we strongly advise you to choose express delivery.
Thank you for your patience!
Desperately seeking Motherease? We have more stock on the way.
Don't want to miss information on future Motherease releases? Why not sign up to our Motherease email alert. We will send out an email with a date for when our new stock will be released and details of what stock we are receiving.
Looking for a bargain? Why not check out our Clearance Section for some amazing offers? Prices already reduced on the website, no code needed :)
-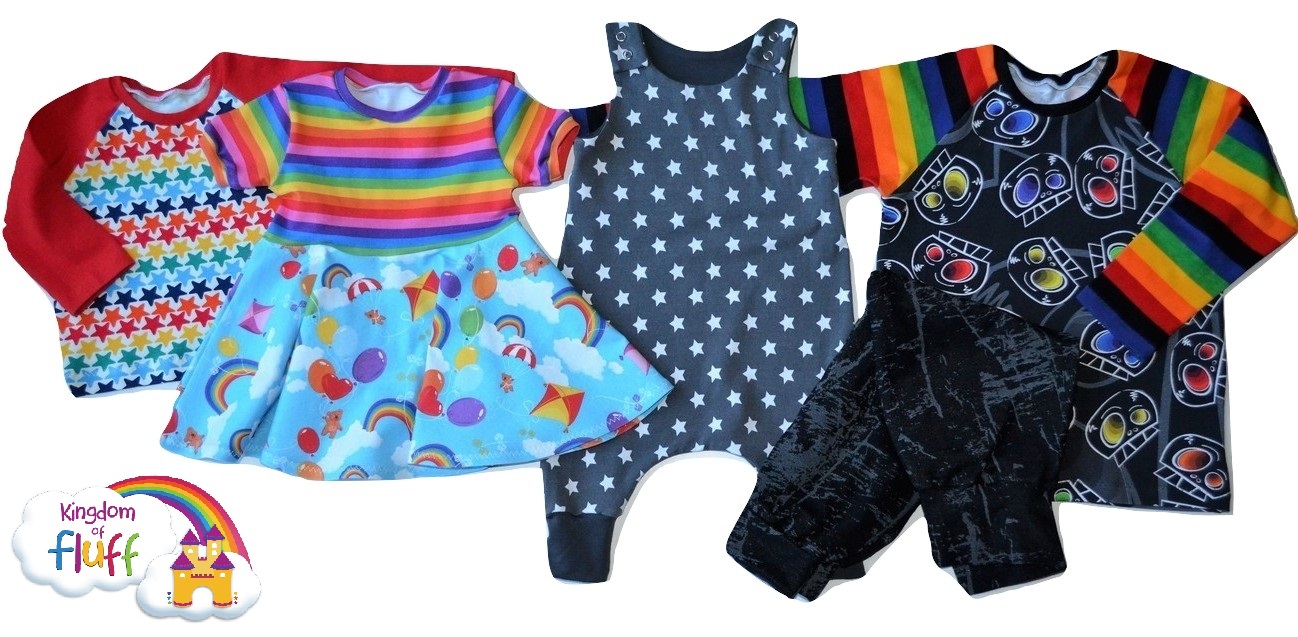 Did you know, we also sell hand-made clothing for your little ones? Check out our instock range here
Price-Match
Our Price Match promise means that if you find a product cheaper at another UK retailer, or have a discount code where you can buy it cheaper elsewhere, we will match that lower price or discount, including delivery. Please see here for further information.
Special Offers:
We have added lots of stock into our Clearance Section: nappies, wraps, wet bags and more - take a look here More to be added soon!
Just Arrived:
We are in love with these beautiful new prints from Applecheeks:

Available in size 1, size 2, size 3 and onesize covers, plus the onesize AIO!
Also new instock this week: 'Blessed' and 'Denim' from Buttons Diapers: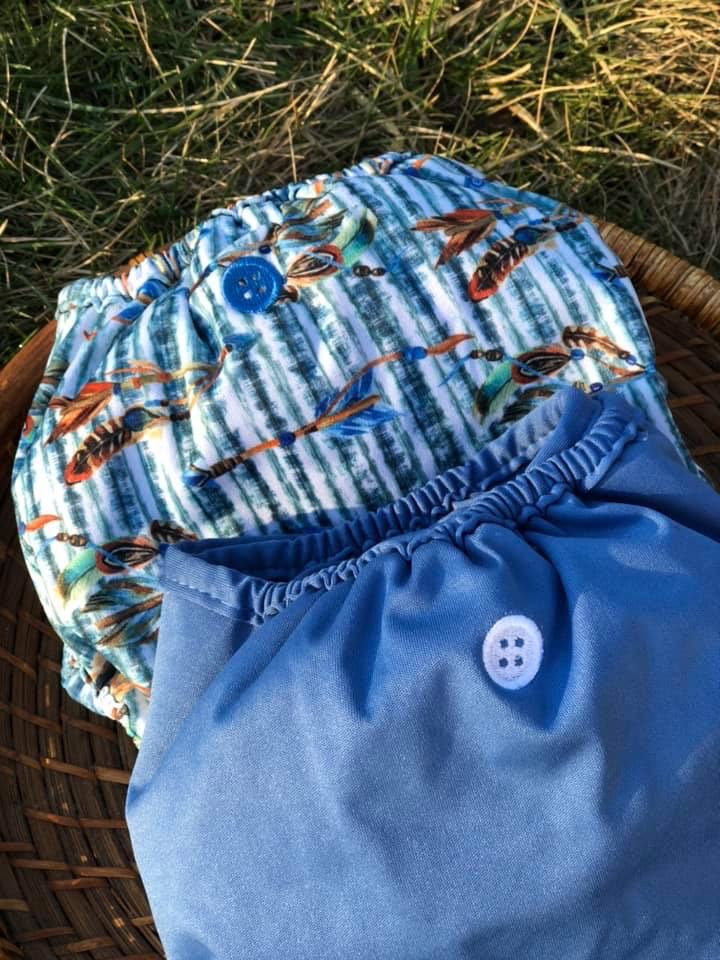 Available in onesize and super-onesize covers!
Have you seen the new Swim prints from Tots Bots? We love these bright, funky prints, ideal for the summer holidays. Beach or pool, your little one will look super-cool!
Coming Soon:
More Blueberry stock is on the way (including some limited edition Onesize Simplex and Capri!)
And more fab new prints as always!
More new stock will be on the way very soon . . .
Keep check on our Facebook page for details!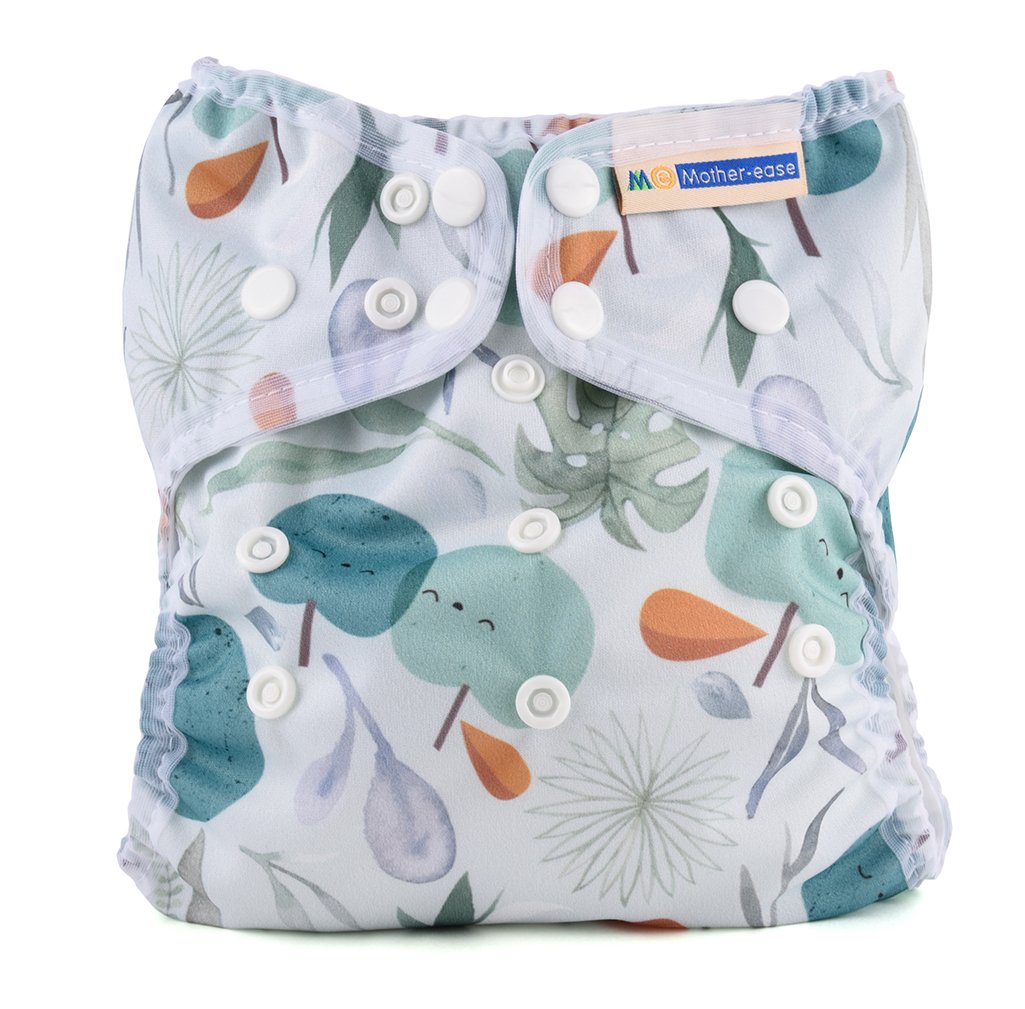 Motherease: we have a new delivery coming soon. If you would like an email alert to tell you which date the new stock will be going live on our website, please sign up to our new Motherease email alert here
General email newsletter: if you would like to receive our general newsletter with news and offers, please sign up here
Make sure you follow our Facebook page for up-to-date information and offers!
Don't want to miss out? Sign up to our general newsletter