Your one stop shop for cloth nappies & accessories
Welcome to Kingdom of Fluff!
Inside you will find a vast selection of re-usable cloth nappies and accessories, from simple low-cost nappies to luxury embroidered nappies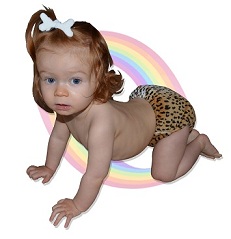 New to cloth nappies?
Not sure where to start?
Don't worry.
Our goal is to provide a re-usable nappy system to suit all tastes and budgets.
Why use cloth nappies?
Cloth nappies are:
kinder to baby
kinder to the environment
kinder to your pocket
For further information, have a look at our Cloth Nappy Advice page
VALENTINE'S DAY SPECIAL OFFER! 20% off gNappies 'Loved' Tshirts and 'I Love You More' gPants. Prices already reduced online, offer available until 18th February, while stocks last!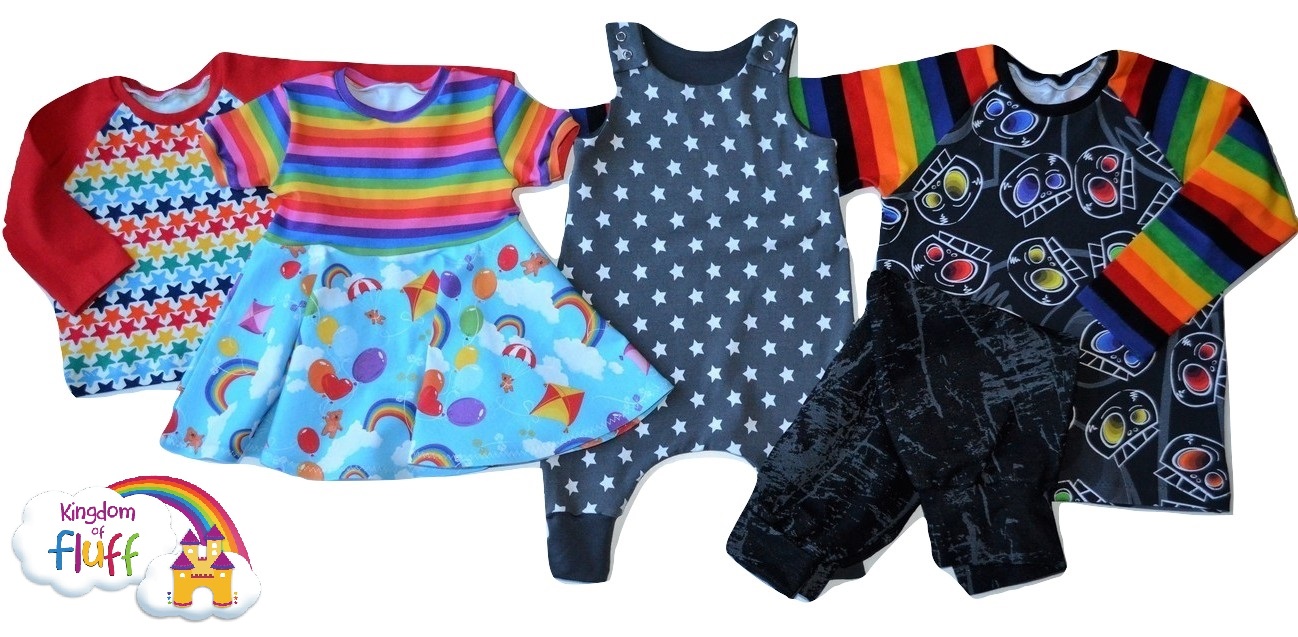 Did you know, we also sell hand-made clothing for your little ones? Check out our instock range here
Special Offers!
Further to any discount codes that we may have running, we also have the following deals:
25% off Charlie Banana nappies, training/swim pants, wet bags and pail liners, while stocks last!
Up to 25% off Bumgenius (Newborn) Littles V1
40% off Frugi (excludes new release SS18 range)
20% off Smart Bottoms Dream Diaper OS AIO
25% off Bambooty Onesize Options AIO's
25% off Bambooty Easy Dry Daytime AIO's (Size Medium and Large)
25% off selected Bambino Mio swim nappies!
Up to 25% off Close Parent Swim Range
25% off Bambooty Easy Onesize AIO's
25% off Dunk n Fluff All-in-two's, fitteds and wraps!25% off Guerilla Fluff All-in-two's and fitteds!30% off Guerilla Fluff wraps!20% off Gen-Y wraps!30% off Panda Pants pocket nappies (including tartan and ruffles!)20% off Fluff and Stuff onesize and sized fitted nappies20% off Goodmama Onesize and Newborn fitteds!30% off Holdens Landing All-in-two's!15% off Peachy Green wraps!
(No codes needed, prices are already reduced on the website for these items!)
You can find all these fab deals, and more, in our Special Offers section
Price-Match
Our Price Match promise means that if you find a product cheaper at another UK retailer, or have a discount code where you can buy it cheaper elsewhere, we will match that lower price or discount, including delivery, and will also give you 10% off your next order. Please see here for further information.
Just Arrived:
Love is in the air, with the return of 'Be Mine' and 'Lovelace' in your favourite Bumgenius styles! Instock now!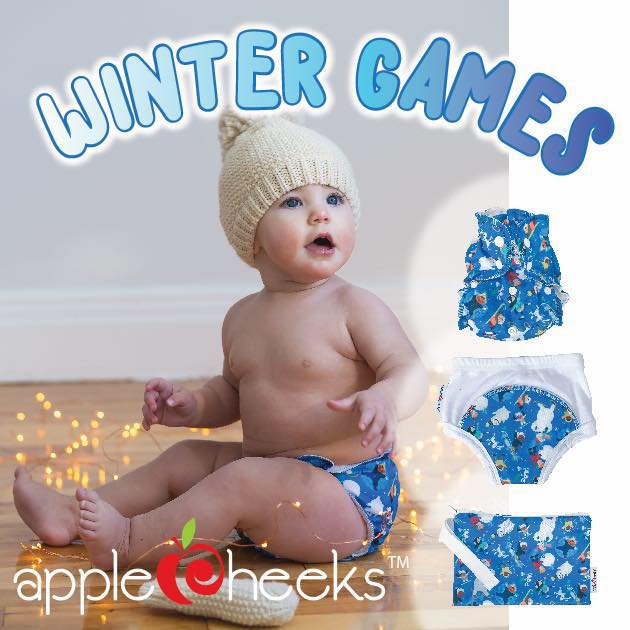 'Winter Games' from Applecheeks is perfect for your little Olympic wee'er. Available in Size 1, Size 2, Size 3 and Onesize Covers! Limited edition - grab them while you can!
4 new prints from Blueberry are now instock: Precious, Spellbound, Rabbit Hole and Excalibur!

New from Grovia: Unders Underwear and Tank Tops. Super-comfy and stylish underwear and tank tops for your 2-5 year old. Sold in packs of 2 (one print, one plain), so your little one can mix and match.
Available at Kingdom of Fluff in 2 cute prints: Dinosaurs and Pastel Sloths
Coming Soon:
Some new stock is expected week beginning 19th February . . . keep check on our Facebook page for details!
Make sure you follow our Facebook page for up-to-date information and offers!
Don't want to miss all the fluffy news? Then, why not sign up to our email mailing list here
For any other questions or advice, feel free to Contact Us and we will be more than happy to help. We can also offer free nappy demo's locally, so just ask!
Follow us on Facebook: http://www.facebook.com/?ref=home#!/pages/Kingdom-of-Fluff/108704672483410
And Twitter: @Kingdomfluff